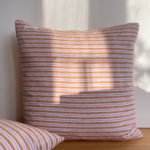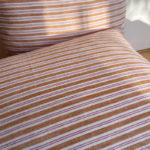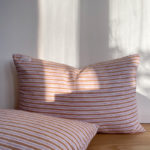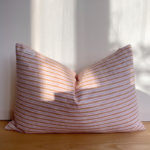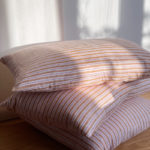 Striped Pillow Case
Details
80% Cotton, 20% Linen. Gentle machine wash with mild detergent. Air dry.
Note that this is just the pillow case. Make sure to add our size matching down fill pillow.
Made in India for StudioBazar
Size & Fit
60 cm x 40 cm / 50 cm x 50 cm.
Shipping to Norway: Free shipping for orders over 1500 NOK / Standard Delivery 79 NOK / Shipped within 1-3 working days.
International shipping: Europe without tracking 199 NOK / With tracking 350 NOK / We recommend tracking on larger orders.
Click & Collect: Free / You will receive an email when your order is ready for pickup.
Pickup Location: StudioBazar AS, Ullevålsveien 47 A, 0171 Oslo.
Payment methods: Credit / Debit card, Vipps
Returns: If you are not happy with the product, you can return it at your own expense within 14 days following the delivery of your order. Underwear and vintage pieces are NON-RETURNABLE.
Please read our Return Policy for more information.