StudioBazar was created by artist and designer Emma Wright in 2015. 
A result of the search for comfortable, timeless and sustainable clothing that is not affected by the fast seasons in the fashion industry. 
Our main collection is produced in India in small scales. We use traditional ancient techniques like block printing, natural dyeing and hand embroidery and support small artisanal factories and crafters. Our silk collection is made from upcycled vintage silk where each piece is unique.
We like to take part in every part of the production and work closely with our team in Jaipur, India. 
StudioBazar also carries a hand picked selection of vintage items and handcrafted goods that we import directly from makers from all over the world.
Our 2 stores are located at St.Hanshaugen and Majorstuen in central Oslo, Norway.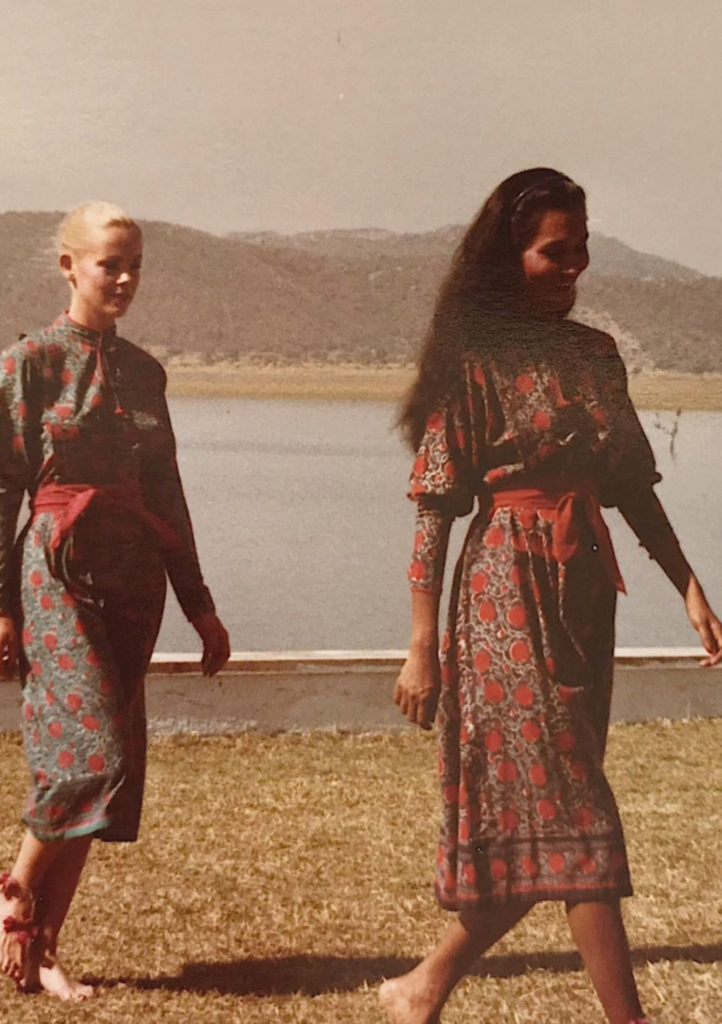 The natural choice for production was India. In the 70s Emma parents set up a company specialising in the import and retail of interior objects and garments from India. "Our home was always filled with beautiful prints and textiles, which is the foundation of what I do today. I always think back to my childhood home with such special memories, the atmosphere and everything in it." Floral quilts, antique rugs, cushions and robes in charming Indian fabrics abound in Emma's home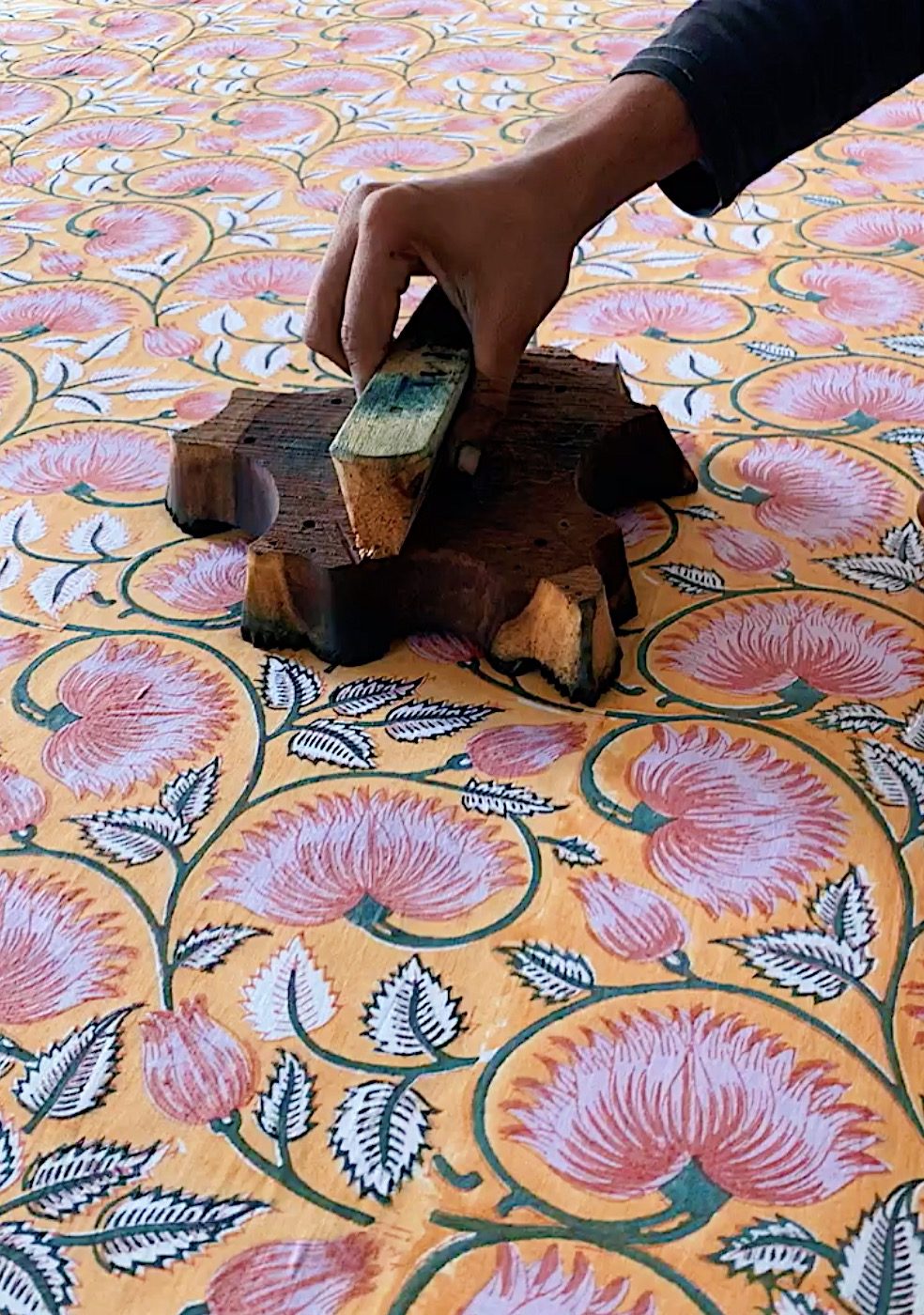 Our most used technique is Hand Block Printing. You will find this on our signature pieces like Kimono Robes, Quilted Cosmetic Bags, Jackets and Bed Covers. This is an ancient Indian process of printing patterns by the use of engraved wooden blocks. Everything is done by hand and each print is therefore unique. Each step is carefully executed by skilled artisans. After the printing process is done, it will hang out to dry naturally in sunlight.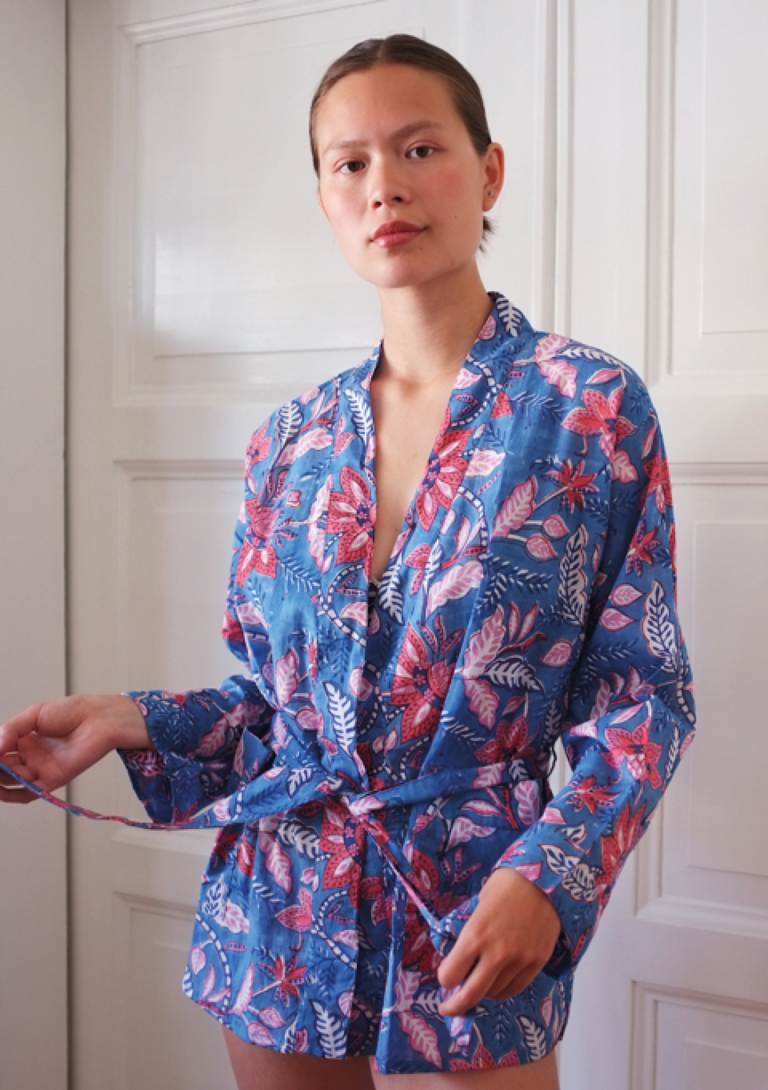 How to care for your products
We love natural and pure fibers. If we choose to add synthetic elements in our garments its for a reason like strengthening the garment so its more durable.